His technical knowledge and responsiveness are really impressive.
Chambers Global, 2023
Deep and specific knowledge, good understanding of client's needs, short reaction time.
The Legal 500, 2023
Great industry knowledge, good connections to tax authorities.
The Legal 500, 2021
Jonas is, next to being an excellent tax and M&A lawyer, also business minded and is very hands-on. He is always eager to help out and provides his technical advice in a clear way and all in a short time frame.
The Legal 500, 2023
Jonas Sigrist and his team are highly skilled in corporate tax, both nationally and internationally, with an excellent knowledge of international M&A restructurings.
The Legal 500, 2023
Jonas Sigrist and his team have a deep understanding, both from a local and international perspective.
The Legal 500, 2021
Jonas Sigrist is a partner and member of Pestalozzi's Tax department in Zurich. His area of practice involves a wide range of international and domestic tax matters. He has a particular focus on tax planning and structuring of international M&A transactions and corporate restructurings.
Jonas Sigrist qualified both as an attorney-at-law and a Swiss Certified Tax Expert. He is a summa cum laude graduate of the University of Zurich, where he specialized in international taxation and social security contributions.
Jonas Sigrist has developed broad experience in acquisitions, mergers, spin-offs, reorganizations, relocations, and tax reliefs. His tax practice also covers international employment and employee stock and option plans. His client portfolio varies from multinationals to small and medium-sized companies in life sciences, commodities, financial services, and other sectors.
Prior to joining Pestalozzi in 2009, Jonas Sigrist gained several years of experience in corporate taxation with a Big4 Company and as a consultant in financial services. He has regular speaking engagements and frequently publishes in tax journals. His professional languages are English and German and he has knowledge of French and Italian.
Career
2016
Swiss Certified Tax Expert
2012
Associate at Pestalozzi
Bar admission: Switzerland
2009
Junior associate at Pestalozzi
University of Zurich: lic. iur. / Master of Law (summa cum laude)
2006
Scientific assistant in corporate taxation with a Big4 Company
Languages
German, English, French, Italian
Membership
Zurich and Swiss Bar Association
International Bar Association
International Fiscal Association
EXPERTsuisse
Publications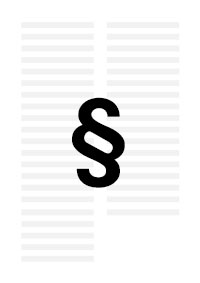 Steuerliche Aspekte des Kapitalbands unter besonderer Berücksichtigung des Rückkaufs eigener Aktien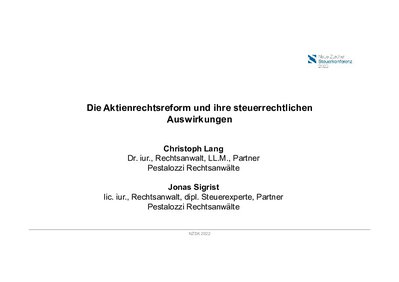 Aktienrechtsreform – das ist aus Steuersicht zu beachten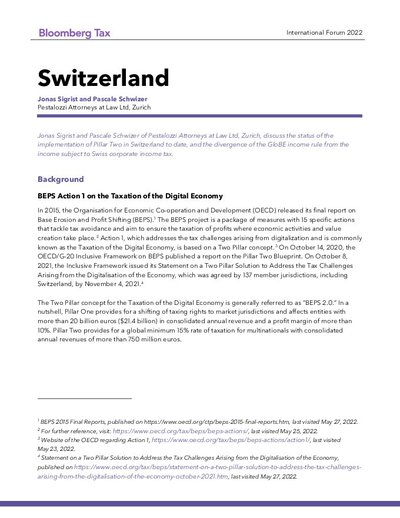 BEPS 2.0 - Implementation of Pillar Two in Switzerland