IP Speaks Easy - 8th Edition (26 November 2019)
Pestalozzi welcomed 30 young IP lawyers to the 8th edition of the IP Speaks Easy event series.
As member of the Independent Complaints Authority for Radio and Television ("UBI"), Nadine Jürgensen – journalist, moderator and lawyer – provided insights into her work for and cases recently decided by the UBI. The fireside chat was moderated by Janine Reudt-Demont and Sarah Drukarch, both members of Pestalozzi's IP & TMT team.
Nadine pointed out that the UBI makes its decisions strictly according to legal principles – e.g. based on the prohibition of discrimination or the principle to present content fairly – and must disregard questions of simple style or taste. During the discussion, Nadine mentioned that, in the future and due to the changing media landscape, new questions of jurisdiction will have to be answered, both by the legislator and the UBI.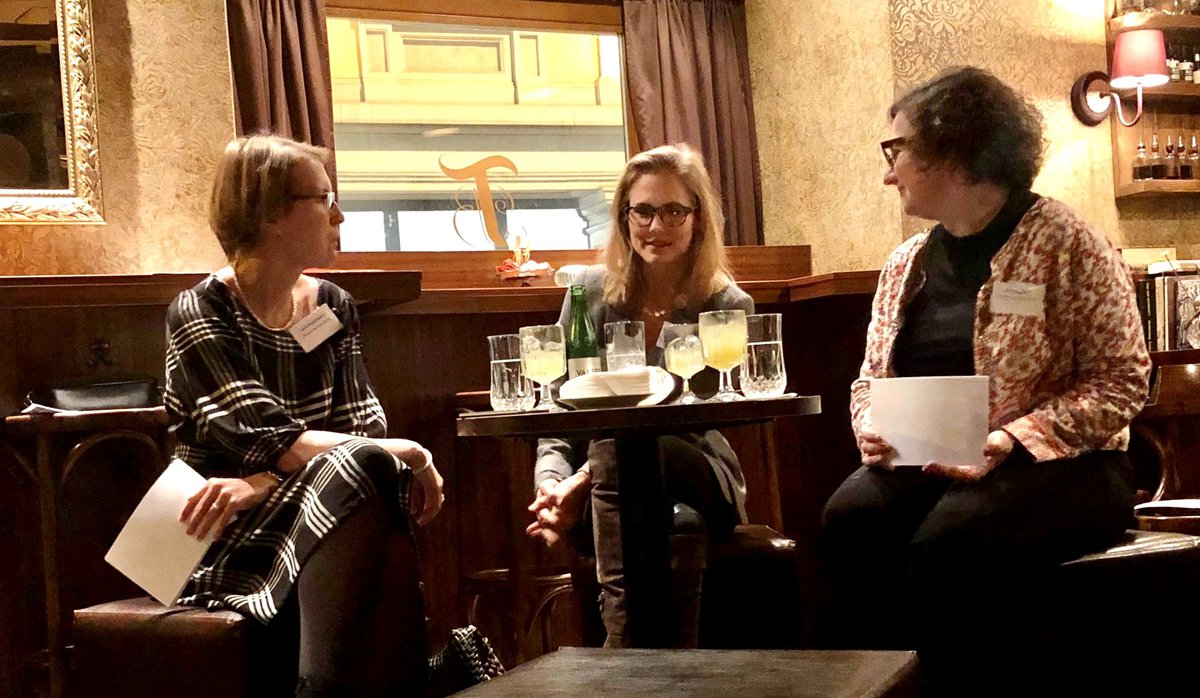 We are already looking forward to host the next IP Speaks Easy event in spring 2020! The date will be announced soon.
IP Speaks Easy – Talks & Drinks is a know-how sharing and networking event series for young lawyers practicing in the field of IP and related matters. It was started by Pestalozzi's IP associates back in 2016 for their peers. Since then, the event takes place twice a year in spring and in autumn. Past guest speakers included Evelyn Thar (Amazee Metrics), Patricia Schlenter (Kickstart Accelerator), Helge Frebel (Astellas Pharma), Christian Leisinger (Leonteq Securities), Christoph Zweifel (Zweifel Pomy-Chips), Fabian Fehr (Samsung) and Peter Dvoracek (Siemens Healthineers).